Wednesday, 29th September 2021, 4pm (UK)
Dr Zoe Thomas (Birmingham), Women Art Workers and the Arts and Crafts Movement
Join us for this exciting talk from the 2021 Women's History Network Book Prize Winner, Dr Zoe Thomas.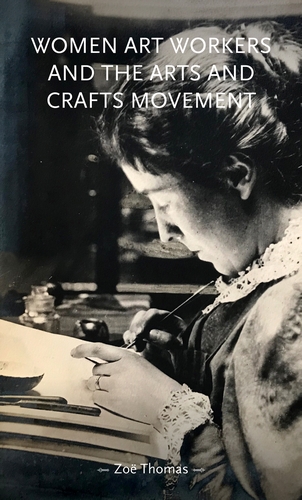 In this talk Zoe Thomas will talk about her recent book Women Art Workers and the Arts and Crafts movement.(MUP, 2020) This book constitutes the first comprehensive history of the network of women who worked at the heart of the English Arts and Crafts movement from the 1870s to the 1930s. Challenging the long-standing assumption that the Arts and Crafts simply revolved around celebrated male designers like William Morris, it instead offers a new social and cultural account of the movement, which simultaneously reveals the breadth of the imprint of women art workers upon the making of modern society. Thomas provides unprecedented insight into how women navigated authoritative roles as 'art workers' by asserting expertise across a range of interconnected cultures: from the artistic to the professional, intellectual, entrepreneurial and domestic. Through examination of newly discovered institutional archives and private papers, Thomas elucidates the critical importance of the spaces around which women conceptualised alternative creative and professional lifestyles.
Dr Zoe Thomas is a historian of the 19th and 20th centuries with particular specialisms in the history of work, artistic culture, and women's lives.
We do have a limit of 100 attendees, but you can also view the livestream of the seminar on the Women's History Network Facebook page (available for 24 hours).