Wednesday, 2nd June 2021 at 4pm (UK)
'The Politics of Unshaming in Modern Ireland'
In 2018, when reflecting on a meeting between the President of Ireland and survivors of Ireland's network of Magdalen asylums, the journalist and public intellectual Fintan O'Toole noted: 'It was an unshaming'. He was referring to the President's public denunciation of the treatment of these women and their children. Over the past thirty years the Republic of Ireland has been reframing the story of its authoritarian past, its consequences, its victims, and its legacy. In this process the telling of certain stories about women's bodies and sexuality has been central. This paper traces the narrative arc of 'telling women's bodies' from the 1980s to the present day arguing that the politics of 'unshaming' have often served to imply a break with the past while masking continuity in the Irish state's treatment of women's bodies.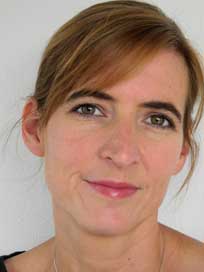 Lindsey Earner-Byrne is Professor of Irish Gender History at University College Cork, Ireland. Her first book, Mother and Child: Maternity and Child Welfare in Dublin, 1920s-1960s (2007; paperback 2013) continues to inform debates relating to Ireland's historic  treatment of unmarried mothers and their children. The Irish Abortion Journey, 1920-2018 (2019) with Professor Diane Urquhart is an all-island history of the Irish abortion journey.
Her research has played a pivotal role in informing public debate and official commissions of inquiry In relation to the history of 'unmarried mothers', sexual violence, abortion, poverty, and welfare rights in modern Ireland.
We do have a limit of 100 attendees, but you can also view the livestream of the seminar on the Women's History Network Facebook page.