Maggie Andrews is Emeritus Professor of Cultural History at the University of Worcester and Senior Honorary Research Fellow at the University of Birmingham.. She has more than thirty years' experience of working in higher, further and adult education and a strong record of public engagement with archives, museums, the BBC and community groups. She writes, researches broadcasts and teaches on the history of women in twentieth century Britain, and how that history is portrayed in popular culture. She has been an active member of both the regional and national WHN for many years, is on the editorial board of Women's History Review, a National Teaching Fellow and author with Janis Lomas of A History of Women in 100 Objects (History Press 2018). An interest in the history of domesticity has led to the publication of The Acceptable Face of Feminism: the Women's Institute Movement 1915-1960, (Lawrence and Wishart 1997 and 2015) and Domesticating the Airwaves: Broadcasting, Domesticity and Femininity, (Continuum 2012 and a future publication with Bloomsbury on Evacuation and Women in the Second World War. Her research on the Home Fronts of the First and Second World Wars includes the publication of The Home Front: Images, Myths and Forgotten Experiences (Palgrave Macmillan 2014) and roles as a CO-I for the AHRC funded Voices of War and Peace First World War Engagement Centre and as a historical consultant of the Radio 4 drama series Home Front.
Tahaney Alghrani Currently I am completing a PhD and also a Graduate Teacher. My research, funded by the University of Liverpool, centres on juvenile institutions in the nineteenth and early twentieth centuries. My primary focus is on the ideology, reform and discipline of juvenile females incarcerated within reformatories and industrial schools. My interdisciplinary approach is to investigate historical sources utilising sociological/criminological theories to locate the position of young women in port/urban locations and their pathway into incarceration. I am also interested in the aftercare/probationary practices of the Victorian era and current-day policies. The findings of this research will contribute to and enhance the ongoing debate around issues of female juvenile incarceration and probationary policies. Prior to my PhD research, I was a school teacher and my specialist subject was History.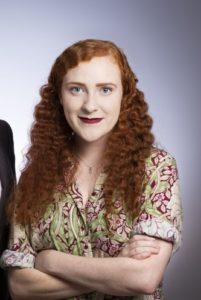 Helen Antrobus Since beginning my career in museums seven years ago, I have worked tirelessly to firmly place women's history at the heart of public memory, commemoration, and celebration. From beginning as an archive assistant cataloguing the papers of Ellen Wilkinson, to curating national programmes at the National Trust, it has remained the primary drive for my work. As a curator first at the People's History Museum in Manchester, I curated an award-winning, internationally received exhibition responding to the 2018 centenary, working with community groups and activists to provide contemporary responses to the last 100 years of political and social representations of women's rights. Working with a range of women's community groups and organisations, I led on contemporary collecting projects, oral history recordings, and community exhibitions throughout 2018.
As Curator of National Public Programmes at the National Trust, I have consistently advocated for challenging histories and feminist histories to be brought to the fore of heritage, visitor experience, and collecting cultures. Working with the University of Oxford research partnership, I have co-convened conferences and academic workshops, promoting academic research within the National Trust, and hosted undergraduate and postgraduate research projects across our property portfolio. My first book, First in the Fight: Twenty Women Who Made Manchester was published in Autumn 2019, and I am currently working on my second. As a public historian, I work closely with BBC and Channel 5, both in a consultation role and as a featured historian on several radio and television documentaries.
Susan Cohen was awarded her ​PhD ​by the University of Southampton ​in ​20​05 for a thesis on Eleanor Rathbone and her work for Refugees. ​The monograph from this was published by Vallentine Mitchell in 2010. She has written numerous books on social and nursing history for Shire, ​and has a new book out for ​Pen and Sword​. In 2015 she ​co-founded the Remembering Eleanor Rathbone group, which organised a range of events from talks to conferences and art displays, in London and Liverpool during 2016, to commemorate the 70th anniversary of Eleanor Rathbone's death in 1946. She undertook oral history interviews for the Holocaust Survivor Centre in London. She is currently writing a history of nurses and nursing for Amberley.
Chelsey David I am currently a practicing teacher working in an international French public school and tutor undergraduate law students. I initially studied law at the University of Bristol, where I wrote my undergraduate dissertation on the use of women's and children's evidence in early modern Witcraft trials, followed by an MA at Swansea University examining noble women's participation in iatrochymistry in the 16th and 17th century England. I completed my PGCE at the University of Oxford, where I gained a passion for seeking to increase the opportunities to meaningfully study the diverse range of women's experience in the past and in 2019, I was awarded a Teacher Fellowship from the Historical Association. I have experience working in the UK state, grammar, private and international schools, and recently have taught in schools in mainland China online. I am passionate about widen both women's inclusion in the history curriculum and increasing the diversity of women's experience studied by school students at all stages.
Helen Glew is Senior Lecturer in History at the University of Westminster. She specialises in women's employment in the late nineteenth and twentieth centuries and is also interested in the history of feminism and women in the public sphere more widely. Her monograph Gender, Rhetoric and Regulation: women's work in the Civil Service and the London County Council 1900-1955 was published by Manchester University Press in 2016 and her work has also appeared in Women's History Review and Information and Culture: A Journal of History as well as in several edited collections. Her current project is a social and cultural history of the marriage bar and married women's right to work, 1870-1960. Helen has extensive experience in conference organisation and regularly speaks at public events on topics relating to women's history.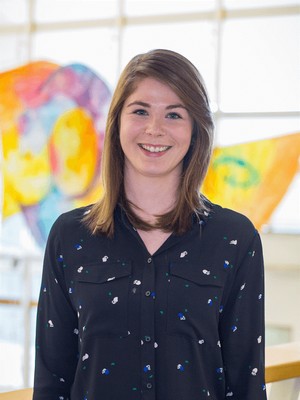 Sarah Hellawell is Lecturer in Modern British History at the University of Sunderland. Her research examines the nature of British women's transnational activism in the twentieth century. She is currently working on her first monograph, which looks at the British Women's International League during the interwar years, based on her PhD research. Her article on the internationalism of the Women's Co-operative Guild was published in Twentieth Century British History. Her work has also appeared in Women's History Review and several edited collections. Inspired by the recent suffrage centenary, she has embarked on a local project on the work of Sunderland's first female MP, Dr Marion Phillips. This research has led to community engagement events and the installation of a blue heritage plaque. Before taking up her current post, she was Research Assistant on the AHRC-funded project, titled British ex-service students and the rebuilding of Europe, which led to an article in History: Journal of the Historical Association.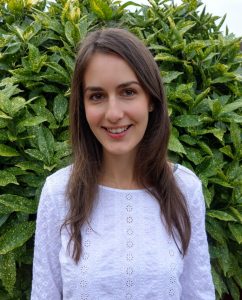 Beth Jenkins. I am a historian of modern Britain, with specific interests in the history of women and the professions. I received a PhD from Cardiff University in November 2016 for my AHRC-funded thesis titled 'Women's Professional Employment in Wales 1880-1939'. In 2016-2017 I worked as a lecturer in Modern British History at Cardiff University.
I am passionate about increasing fair access to higher education and public engagement with academic research. During my doctoral studies, I was a coordinator of an outreach project in the School of History, Archaeology and Religion and also worked as a Grants Officer for the Heritage Lottery Fund. I currently work for an education charity, The Brilliant Club, helping to deliver their Scholars Programme in the east of England. I am the Charity Representative on the WHN Steering Committee.
Dr Anne Logan Having just retired from the University of Kent and been made an Emeritus Reader, I am pleased to take on some new voluntary activity on behalf of Women's History Network and have more time to do so than hitherto! I was previously on the Steering Committee some years ago and I served as charity representative and was a magazine editor from 2011 to 2015. I was one of the main organisers of the 2015 WHN annual conference held at Canterbury and I have also put together several one-day regional conferences and workshops for the southern region, something I hope to do again in the future. In addition to teaching and research, in recent years I have had a good deal of experience of working with community groups, volunteers and non-academic organisations such as local museums. I enjoy public engagement activities greatly and am looking forward to helping lead the WHN steering committee efforts for community engagement, including the organisation of the Community History Prize.
Katharina Rowold is Senior Lecturer in Modern European History at the University of Roehampton. She previously held posts at London Metropolitan University, London Guildhall University and University College London. Her research focuses on women's and gender history, the history of childhood, and the history of medicine and science. She has published The Educated Woman: Minds, Bodies, and Women's Higher Education in Britain, Germany and Spain, 1865-1914 (Routledge, 2010), a comparative study of the ideas on female nature that informed debates on women's entry to higher education in the late nineteenth and early twentieth century. She has also edited Gender and Science: Late-Nineteenth-Century Debates on the Female Mind and Body (1996) and (with Lucy Bland), Reconsidering Women's History (2015). More recently, her research has focused on the history of motherhood and early infant care, on which she has published a number of articles. She is currently working on a book project that explores the history infant feeding in Britain from the 1860s to the 1970s in a series of case studies.
Lyndsey Jenkins is a Leverhulme Early Career Fellow at Queen Mary University of London, where she is undertaking a research project entitled 'A Woman's Place is in the House? Labour Women MPs 1945-79'. Her doctoral research, funded by the AHRC and the Oxford Centre for Life Writing, was undertaken at Wolfson College, Oxford, analysing the lives and careers of a family of working-class suffragettes. The book based on this research is forthcoming in the Oxford Historical Monographs Series with Oxford University Press. She is also collaborating with Alexandra Hughes-Johnson on a publication showcasing some of the exciting scholarship on suffrage emerging out of the 2018 centenary. She was the 2017 recipient of the Caroline Spurgeon Award from the British Federation of Women Graduates, and was also awarded a Bryce Reed Studentship from the Faculty of History at the University of Oxford. Her 2015 publication, Lady Constance Lytton: Aristocrat, Suffragette, Martyr, was a Sunday Times Biography of the Year and shortlisted for the Slightly Foxed/Biographer's Club Best First Biography Prize. A historian of women, power and politics, she has held lectureships at Mansfield, Magdalen and St John's Colleges, Oxford. She is a former civil servant and government speechwriter. She is particularly interested in widening participation and attracting a new generation of students and researchers to women's history.
Alexandra Hughes-Johnson is a historian of nineteenth and twentieth-century Britain with a particular interest in women and political activism. She is a Knowledge Exchange Research Fellow at the University of Oxford and the Research Coordinator for the Women in the Humanities Research Programme. Alexandra's PhD, 'Rose Lamartine Yates and the Wimbledon WSPU: Reconfiguring Suffragette History from the Local to the National', was awarded by Royal Holloway University in 2018. Alexandra has been a member of WHN since 2013 and presented her research at a number of WHN conferences. She is currently working on a book chapter that explores the establishment of new suffrage organisations during the First World War and an article that focuses on the establishment of the Women's Record House and the memorialisation of the suffrage campaign during the interwar period. Her next research project will build on her interest in women's politics at a local level, and analyse womens' election to local county councils after 1918.
Anna Muggeridge is a social and cultural historian of twentieth century Britain. She is currently completing a PhD at the University of Worcester, which examines the ways in which women in the Black Country were politicised through the ordinary and the everyday in the first half of the twentieth century. Her main research interests are in histories of women's politics after suffrage, and histories of the domestic. She has a strong commitment to public engagement and had worked with the Black Country History Museum and History West Midlands to share women's histories from the region with a wider audience. Anna has a longstanding interest in women's history and has been a member of the Women's History Network since 2014, when she studied for an MA at the University of Warwick. She has presented papers at a number of WHN conferences and looks forward to attending the 2019 Annual WHN Conference later this year.
Nancy Highcock is a social historian and archaeologist interested in social identities and intercultural contact the ancient Near East. As a postdoctoral researcher at the McDonald Institute for Archaeological Research, University of Cambridge, she is part of the project "Memories for Life: Materiality and Memory of Ancient Near Eastern Inscribed Private Objects." One integral aspect this research project (with Dr Christina Tsouparopoulou) is the analysis of inscribed objects commissioned and dedicated by people living in ancient Mesopotamia (modern day Iraq) over the course of three millennia (c. 2700-100 BCE) through the lens of gender identity with a particular focus on the material religion of female worshippers and female deities. In addition to this project, she is engaged in research on the relationship between dress items, craft production, and women's economic agency in early second millennium Anatolia, having recently published an initial article on the subject: "To Toggle Back and Forth: Clothing Pins and Portable Identities in the Old Assyrian Period" (Fashioned Selves, ed. Megan Cifarelli, Oxbow 2019). She is the director of the lower town excavations at the site of Kınık Höyük-Niğde in southern Cappadocia, Turkey where she is focusing on domestic spaces and their associated craft industries and food pathways from Early Bronze Age (c 2700 BCE) through the Late Hellenistic period (1st century BCE). Nancy is currently writing her first monograph, Community Across Distance: the Forging of Assyrian Identity Between Assur and Anatolia. This work, based on her dissertation completed at New York University in 2018, explores the ways in which high levels of mobility shaped socio-political institutions and collective identities in an ancient Near Eastern Bronze Age mercantile community.
Laurel Forster is Reader in Cultural History at University of Portsmouth. Her specialism lies in women's cultural history of the twentieth century, with particular interests in the subjects of media, women's writing and the Women's Liberation Movement of the 1970s. Her publications focus upon ways in which women's cultures are represented in magazines, film and television, in creative practices such as writing, cookery and domestic crafts, and in the female literary canon. Her monograph Magazine Movements: Women's Culture, Magazines and Media Form (Bloomsbury 2015) discusses women's magazines (print and broadcast) across the twentieth century. She is currently co-editing The Edinburgh History of Women's Periodical Culture in Britain: The Postwar Period for Edinburgh University Press
Laurel is co-lead of a Heritage Lottery Fund project 'The Hidden Heritage of a Naval Town: Women's Activism in Portsmouth since 1960' (£73,000). This grant arose out of a conference 'Historicising the Women's Liberation Movement', and a resulting special issue of Women's History Review (Vol 25 (5) 2016). This project has gathered women's testimonies of local activism, over fifty in number, and made this unknown history available through a website, published records, a pop-up exhibition, and a permanent archive. It is a wide-ranging and ambitious work of oral history and feminist recovery and involves external partners including museums, libraries and schools.
Recently (March 2019), Laurel organised an international symposium and public lecture at Portsmouth University on 'Cookbooks: Past, Present and Future', drawing on her expertise from The Recipe Reader (2003). Laurel is a member of the Southern Broadcast History Group and regularly hosts their seminars. She gives regular seminar papers and reviews for publishers and academic journals. She has an editorial role with The London Magazine, London's oldest literary periodical. She is a member of the UKRI Future Leaders Fellowships Peer Review College, to review funding bids and allocate monies nationally. She has given keynotes to general and academic audiences, at the V&A, Women's Library and Balliol college, Oxford. Last year (2018), Laurel co-organised the centenary WHN Annual conference 'The Campaign for Women's Suffrage: National and International Perspectives', helping June Purvis to host this at University of Portsmouth. Laurel is also on the editorial team for the WHN Journal.
Becki Hines is currently a PhD student at the University of Worcester and her thesis is titled 'Navigating stretching boundaries: The perils of conducting relationships in Worcestershire and surrounding areas, 1939-1948'. Her research interests centre around the effects of war on gender structures and women's lives and she also recently completed a masters at the University of Birmingham on the punishment of transgressive female behaviour in France at the end of the Second World War. When she is not holed up in an archive or library she spends her days lecturing in accountancy as she is also a qualified accountant and tax advisor.
Kate Murphy is a Principal Academic at Bournemouth University, where she has worked since 2012. Prior to her academic career, she worked at the BBC for 24 years, primarily as a producer of Radio 4 Woman's Hour, which has heavily informed her research. While at the BBC, she completed a part-time PhD which looked into BBC women's experiences of employment in the interwar years. This formed the basis for her monograph Behind the Wireless: An Early History of Women at the BBC which was published by Palgrave Macmillan in 2016. She established the BA (Hons) History degree at Bournemouth and was Programme Leader for several years.
Kat Perry I am a current PhD student in History at University of Northampton. My thesis title is "The motivations and social significance of philanthropy in the boot and shoe industry in Northampton in the Nineteenth and early Twentieth Century". It considers the links between the industry and many philanthropic actions by, not only the boot and shoe manufacturers, but also the influence of their wives and daughters particularly in the Liberal and Radical political movements that were prominent in Northampton during the period. I studied an MA in Local History at Open University, where my dissertation on Bus Services in Northampton: 1920-1950 considered the role of women in the bus industry during the Second World War.
Prior to my PhD research, I was a music lecturer at Northampton College. I am now a freelance virtual assistant and researcher.
Camilla Prince is a cultural historian and PhD student at Manchester Metropolitan University. Her thesis 'Women Writers and Editors 1890-1930: feminism, modernism, and the evolution of the short story in British Periodicals', examines the role of women writers and editors in the development of the short story in the magazines of the late nineteenth and early twentieth century. She is particularly interested in neglected women writers, media history and the history of feminism. She is currently working on a book chapter on women's experiences of editorship in the 1890s for the collection 'Women In Power: Female Agency in the Nineteenth Century'. Camilla has an MA in Nineteenth Century Studies from The University of Sheffield and has previously worked in publishing, higher education and public engagement.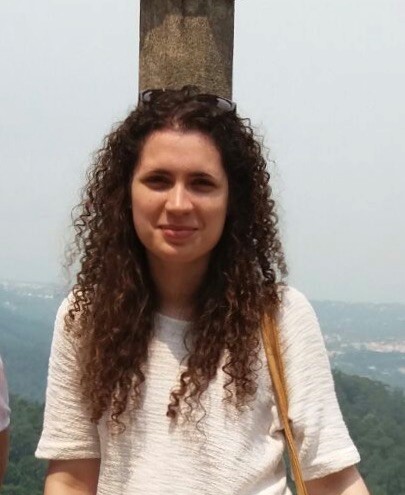 Catia Rodrigues is currently a TECHNE/AHRC PhD candidate at Royal Holloway, University of London. Her research examines how collectives of women from different artistic groups (e.g. artists, patrons, models) engaged with the evolution of Pre-Raphaelitism across the nineteenth-century, and how this reflects in their artistic partnerships, networks, and stylistic choices. Other research interests include Arts & Crafts, Aestheticism, Decadence, Fin-de-siècle, Gothic revival, Women's Writings, and nineteenth-century visual art. She is also currently a PGR Mentor at Royal Holloway, and she has vast experience working in the museums sector. She has previously worked with Imperial War Museum, and is currently collaborating with the Charles Dickens Museum and Royal Holloway's Picture Gallery as a volunteer. Catia's current research and interests reflect her eagerness to promote women's history, and she is looking forward to learning and promoting new innovative research that is being conducted in the field.
Norena Shopland is an author and historian specialising in the history of sexual orientation and gender identity, particularly in reference to Wales. She is responsible for several ground-breaking projects; for example, she secured an NHLF grant for Welsh Pride, the first project in Wales to highlight the country's LGBTQ+ people, allies and events; and managed Gender Fluidity, the first funded trans project in Wales. Her book Forbidden Lives: LGBT stories from Wales (Seren Books, 2017)is the first completely historical work on Welsh sexual orientation and gender identity. The Veronal Mystery (Wordcatcher Publishing, 2020) examines a real-life gay crime; and A Practical Guide to Searching LGBTQIA Historical Records (Routledge, 2020)has become very popular as a toolkit to aid people doing original research. She is one of the founders of the network forum Hanes LHDT+ Cymru / LGBTQ+ Research Group Wales, which supports and encourages those doing original research.
Norena also writes on women's histories and is currently working with the Big Pit museum on the first exhibition of Welsh women coal workers. Her book A History of Women in Men's Clothes: from cross-dressing to empowerment (Pen and Sword Books, 2021) looks at the thousands of individuals who defied social convention by dressing as men.
Other works include: Norena's collection of Welsh button badges was turned into an exhibition, Miniature Memories, by Swansea Waterfront Museum (2021); she worked with Race Council Cymru on their Windrush Cymru NHLF project (2020). Her book The Curious Case of the Eisteddfod Baton (Wordcatcher Publishing, 2019) celebrates choral singing and the mining of Welsh gold; and The Welsh Gold King: a biography of William Pritchard Morgan, MP (Pen and Sword Books, 2022) examines the extraordinary life of the man behind the second and last gold rush in the UK.
Norena lectures extensively and appears regularly in the press, radio, and TV; and is one of Wales Online's most influential gay women (2021); on the Pinc List: Wales' most influential LGBT+ people (2020 & 2019); On Wales Arts Review: 100 Women of Wales on Twitter (2020); Wen Wales 100+ Welsh Women (2020).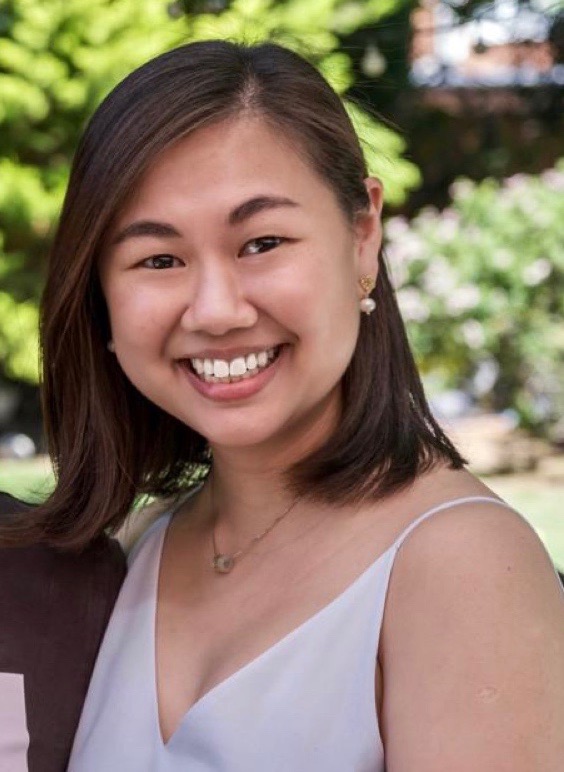 Rachel Chua works on the gender history of late imperial China, stretching broadly into the Republican period. Her research explores the changing dynamics of gender as it relates to modernity narratives, community cultures, and spatial transitions. Her work focuses on the southern provinces of China, particularly Fujian, and aims to shed light on autochthonous manifestations of women's agency. She is currently working on examining way in which the introduction of biomedical hospitals to China in the late Qing and early Republican periods opened up new forms of spaces for Chinese women. Her work utilises a vast array of sources, including missionary records, legal cases, poetry and literature, newspapers, periodicals, and personal papers.
Rachel's previous work analysed the historical narratives of travel writing, focusing on the travelogues of Euro-American women travelling through the Qing empire in the nineteenth and twentieth centuries. She explored how these narratives relate to the broader themes of colonialism, imperialism, and (Western) imperial expressions of identity and agency. Rachel completed her undergraduate degree in Law from the LSE in 2015, and her Master's in Empires, Colonialism, and Globalisation (International History) from the LSE in 2018. She has previously worked as a lawyer and is very interested in all forms of socio-legal history, gender history, and decolonisation discourses.