Sarah Richardson (Dean of Learning, Teaching and Student Experience at the Colleage of Arts and Professor of British History, University of Glasgow)
I am a political historian specialising in the role of women in the political culture of Britain in the long nineteenth century. My recent book, The Political Worlds of Women: Gender and Political Culture in Nineteenth-Century Britain demonstrated the many and diverse ways in which women contributed to the political life of the nation. As a former Director of the Higher Education Academy's History Subject Centre, I have influenced the development of policy towards History teaching and learning at schools and HE level. I won a prestigious National Teaching Fellowship in 2010 and am a Principal Fellow of the Higher Education Academy. In 2019 I was made an Honorary Fellow of the Historical Association in recognition of my outstanding contribution to history. I am currently a member of the panel reviewing the QAA History Subject Benchmark Statement. I am committed to disseminating my research to the wider public and am a regular speaker at local history groups and societies as well as media interviews and articles. In 2018 I contributed to the Voice and Vote: Women's Place in Parliament exhibition at Westminster Hall which attracted over 100,000 visitors. I co-edit the Modern History Review, a history magazine aimed at sixth formers and distributed to over 900 schools. I am currently working with Tara Morton (and in conjunction with independent researchers and local history groups) on the Mapping Women's Suffrage project (https://www.mappingwomenssuffrage.org.uk/) developing an interactive resource which seeks to map as many known women's suffrage activists as possible.
Tahaney Alghrani Currently I am completing a PhD and also a Graduate Teacher. My research, funded by the University of Liverpool, centres on juvenile institutions in the nineteenth and early twentieth centuries. My primary focus is on the ideology, reform and discipline of juvenile females incarcerated within reformatories and industrial schools. My interdisciplinary approach is to investigate historical sources utilising sociological/criminological theories to locate the position of young women in port/urban locations and their pathway into incarceration. I am also interested in the aftercare/probationary practices of the Victorian era and current-day policies. The findings of this research will contribute to and enhance the ongoing debate around issues of female juvenile incarceration and probationary policies. Prior to my PhD research, I was a school teacher and my specialist subject was History.
Anna Harrington is a PhD student and Wolfson Postgraduate Scholar in the Humanities at the University of Birmingham. Her thesis considers the lived experiences of British sojourners travelling between Britain and South Asia (primarily in the service of the East India Company) from 1757-1835. The project asks questions as tothe multivalent nature of experience in the diverse locations they engaged with, and how imperial sojourners pulled upon a range of ideas, from comfort to order to cleanliness to seasoning, to understand such experiences. It also investigates the labour behind these ideas and processes, who performed them, and at what cost. Anna also teaches on the undergraduate survey module 'Making of the Modern World, c. 1500-1800' at the University of Birmingham, acts as a regional editor for the student-led journal MHR, and sits on the steering committee for the Birmingham Eighteenth Century Centre (BECC). Before returning to academia to complete her PhD, Anna qualified as a solicitor at a national law firm in Birmingham.
Susan Cohen was awarded her ​PhD ​by the University of Southampton ​in ​20​05 for a thesis on Eleanor Rathbone and her work for Refugees. ​The monograph from this was published by Vallentine Mitchell in 2010. She has written numerous books on social and nursing history for Shire, ​and has a new book out for ​Pen and Sword​. In 2015 she ​co-founded the Remembering Eleanor Rathbone group, which organised a range of events from talks to conferences and art displays, in London and Liverpool during 2016, to commemorate the 70th anniversary of Eleanor Rathbone's death in 1946. She undertook oral history interviews for the Holocaust Survivor Centre in London. She is currently writing a history of nurses and nursing for Amberley.
Helen Glew is Senior Lecturer in History at the University of Westminster. She specialises in women's employment in the late nineteenth and twentieth centuries and is also interested in the history of feminism and women in the public sphere more widely. Her monograph Gender, Rhetoric and Regulation: women's work in the Civil Service and the London County Council 1900-1955 was published by Manchester University Press in 2016 and her work has also appeared in Women's History Review and Information and Culture: A Journal of History as well as in several edited collections. Her current project is a social and cultural history of the marriage bar and married women's right to work, 1870-1960. Helen has extensive experience in conference organisation and regularly speaks at public events on topics relating to women's history.
Alexandra Hughes-Johnson is a historian of nineteenth and twentieth-century Britain with a particular interest in women and political activism. She is a Knowledge Exchange Research Fellow at the University of Oxford and the Research Coordinator for the Women in the Humanities Research Programme. Alexandra's PhD, 'Rose Lamartine Yates and the Wimbledon WSPU: Reconfiguring Suffragette History from the Local to the National', was awarded by Royal Holloway University in 2018. Alexandra has been a member of WHN since 2013 and presented her research at a number of WHN conferences. She is currently working on a book chapter that explores the establishment of new suffrage organisations during the First World War and an article that focuses on the establishment of the Women's Record House and the memorialisation of the suffrage campaign during the interwar period. Her next research project will build on her interest in women's politics at a local level, and analyse womens' election to local county councils after 1918.
Anna Muggeridge is a social and cultural historian of twentieth century Britain. She is currently completing a PhD at the University of Worcester, which examines the ways in which women in the Black Country were politicised through the ordinary and the everyday in the first half of the twentieth century. Her main research interests are in histories of women's politics after suffrage, and histories of the domestic. She has a strong commitment to public engagement and had worked with the Black Country History Museum and History West Midlands to share women's histories from the region with a wider audience. Anna has a longstanding interest in women's history and has been a member of the Women's History Network since 2014, when she studied for an MA at the University of Warwick. She has presented papers at a number of WHN conferences and looks forward to attending the 2019 Annual WHN Conference later this year.
Kate Murphy is a Principal Academic at Bournemouth University, where she has worked since 2012. Prior to her academic career, she worked at the BBC for 24 years, primarily as a producer of Radio 4 Woman's Hour, which has heavily informed her research. While at the BBC, she completed a part-time PhD which looked into BBC women's experiences of employment in the interwar years. This formed the basis for her monograph Behind the Wireless: An Early History of Women at the BBC which was published by Palgrave Macmillan in 2016. She established the BA (Hons) History degree at Bournemouth and was Programme Leader for several years.
Kat Perry is a current PhD student in History at University of Northampton.  Their thesis title is "The motivations and social significance of philanthropy in the boot and shoe industry in Northampton in the Nineteenth and early Twentieth Century". It considers the links between the industry and many philanthropic actions by, not only the boot and shoe manufacturers, but also the influence of their wives and daughters particularly in the Liberal and Radical political movements that were prominent in Northampton during the period.  Kat studied an MA in Local History at Open University, where their dissertation on Bus Services in Northampton: 1920-1950 considered the role of women in the bus industry during the Second World War. 
Prior to their PhD research, Kat was a music lecturer at Northampton College. They are now a freelance virtual assistant and researcher.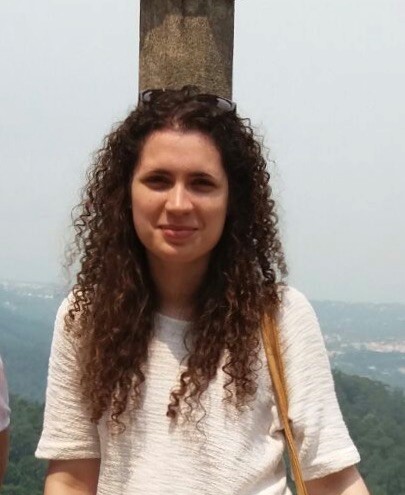 Catia Rodrigues is currently a TECHNE/AHRC PhD candidate at Royal Holloway, University of London. Her research examines how collectives of women from different artistic groups (e.g. artists, patrons, models) engaged with the evolution of Pre-Raphaelitism across the nineteenth-century, and how this reflects in their artistic partnerships, networks, and stylistic choices. Other research interests include Arts & Crafts, Aestheticism, Decadence, Fin-de-siècle, Gothic revival, Women's Writings, and nineteenth-century visual art. She is also currently a PGR Mentor at Royal Holloway, and she has vast experience working in the museums sector. She has previously worked with Imperial War Museum, and is currently collaborating with the Charles Dickens Museum and Royal Holloway's Picture Gallery as a volunteer. Catia's current research and interests reflect her eagerness to promote women's history, and she is looking forward to learning and promoting new innovative research that is being conducted in the field.
Norena Shopland is an author and historian specialising in the history of sexual orientation and gender identity, particularly in reference to Wales. She is responsible for several ground-breaking projects; for example, she secured an NHLF grant for Welsh Pride, the first project in Wales to highlight the country's LGBTQ+ people, allies and events; and managed Gender Fluidity, the first funded trans project in Wales. Her book Forbidden Lives: LGBT stories from Wales (Seren Books, 2017)is the first completely historical work on Welsh sexual orientation and gender identity. The Veronal Mystery (Wordcatcher Publishing, 2020) examines a real-life gay crime; and A Practical Guide to Searching LGBTQIA Historical Records (Routledge, 2020)has become very popular as a toolkit to aid people doing original research. She is one of the founders of the network forum Hanes LHDT+ Cymru / LGBTQ+ Research Group Wales, which supports and encourages those doing original research.
Norena also writes on women's histories and is currently working with the Big Pit museum on the first exhibition of Welsh women coal workers. Her book A History of Women in Men's Clothes: from cross-dressing to empowerment (Pen and Sword Books, 2021) looks at the thousands of individuals who defied social convention by dressing as men.
Other works include: Norena's collection of Welsh button badges was turned into an exhibition, Miniature Memories, by Swansea Waterfront Museum (2021); she worked with Race Council Cymru on their Windrush Cymru NHLF project (2020). Her book The Curious Case of the Eisteddfod Baton (Wordcatcher Publishing, 2019) celebrates choral singing and the mining of Welsh gold; and The Welsh Gold King: a biography of William Pritchard Morgan, MP (Pen and Sword Books, 2022) examines the extraordinary life of the man behind the second and last gold rush in the UK.
Norena lectures extensively and appears regularly in the press, radio, and TV; and is one of Wales Online's most influential gay women (2021); on the Pinc List: Wales' most influential LGBT+ people (2020 & 2019); On Wales Arts Review: 100 Women of Wales on Twitter (2020); Wen Wales 100+ Welsh Women (2020).
Urvi Khaitan I am a doctoral student in economic and social history at the University of Oxford. My research, funded by Oxford and Kellogg College, focuses on gender, labour, and empire in twentieth-century South Asia. I am particularly interested in the effects of war and famine on women's work and survival, and my doctoral thesis aims to examine how gender, caste, class, and empire shaped working women's experiences in the turbulent South Asian economy during the Second World War. I hold an undergraduate degree in History from St. Stephen's College, Delhi and an MPhil in Economic and Social History (Distinction) from the University of Oxford, where my dissertation on women coal miners in colonial India was awarded the 2019 Feinstein Prize. Apart from sitting in dusty archives, I am passionate about working to increase public engagement with complicated histories.
Vicky Iglikowski-Broad is Principal Records Specialist in Diverse Histories at The National Archives, in this role she strives to highlight traditionally margionalised histories within a state archive. She recently completed a fellowship with the Wellcome Collection on the theme of ethics and collaboration in the heritage sector, with a focus on the history of sex work. Vicky specialises in communicating her research through public engagement activities, working with community groups and artistic practitioners to reach wider audiences. In 2020, she was lead curator of The National Archives 'With Love' exhibition. In 2018, she led The National Archives Suffrage 100 actives, resulting in a number of exciting, research-led projects, including: 100neHundred, a community and youth archival inspired dance project; Suffragette City, an immersive experience in collaboration with the National Trust, and Suffragettes vs. the State, an on-site exhibition focusing on the militant side of the 20th-century women's suffrage movement. In 2017, she worked with the National Trust to re-open the gay-friendly Caravan Club based on surviving archival records.
Archival specialisms include the Black British Civil Rights movement, queer history and spaces in the early 20th century and the women's suffrage movement. Vicky has promoted her research through various platforms, including TV, radio and podcasts (BBC Radio 3, Sky News and BBC Women's Hour). Vicky holds an MA in Women and Gender History from Royal Holloway University, where her dissertation focused on feminism and the movement for rational dress in the late 19th-century.
Hazel Perry is a historian of nineteenth and twentieth century Britain specialising in trade union history and social movements. Hazel graduated in 2023 and continued working as a part-time private history tutor and independent researcher after completing her doctorate at De Montfort University in Leicester. Her doctoral thesis was titled, Peterborough Trades Union Council 1899-1979: A Forgotten Arena for Working Class Politics and in her research, Hazel encountered many aspects of industrial, social and political history. Consequently, she made sure to focus a chapter on the role of women in these areas. The chapter analysed the attitude of male trade unionists to women munitions workers during the First World War, and explored their participation in trade union and labour bodies such as the women's cooperative and railway guilds, and the National Union of Teachers, during the interwar period. Hazel has shared her research at conferences throughout Britain and Europe. The most recent was at the European Social Sciences Conference in Gothenburg, Sweden, where she presented a paper concerning a 12 week strike of women workers at Peterborough's Celta Mill, in 1928.
Samantha Hughes-Johnson is an art historian and confraternity scholar whose main area of expertise involves fifteenth-century Florentine art, architecture, material culture, lay religiosity and social history. Her past research focussed on groups marginalised during the Renaissance and she has published and lectured extensively on the clandestine operations of the Archconfraternity of the Buonomini di San Martino, the fresco decoration of this company's oratory, the ashamed poor (who benefitted from this secret society's charity) and several high-profile historic individuals connected with the sodality. Samantha is also particularly interested in the language of women's clothing and gesture in quattrocento Florentine art and has published and lectured on this subject.
More recently however, Samantha has re-focussed her attention on Tudor England, rather than Medicean Florence. Her new project is an investigation into the critical roles that ordinary people played within guilds, confraternities and other lay charitable institutions. Entitled, 'O Death Rock Me to Sleep': Plague, Confraternity, Piety and Charity in Tudor England, this interdisciplinary study will focus equally on the lay women and men who, while plague and religious turmoil swept the country, struggled to remain united for shared purposes and mutual benefit. Simultaneously, Samantha is proposing an edited collection of essays entitled, Reconsidering Female Agency in Early Modern England 1350-1750. The volume seeks to reassess women's interventions in an holistic manner: by exploring the range of diverse locations in which women played out their performative roles in the theatre of everyday life and investigating the various innovative ways in which they asserted and exercised their personal influence.
When Samantha is not researching or writing, she is committed to the various duties that she undertakes for the Italian Art Society, the Society for Confraternity Studies and Women's History Today. In her spare time, she is a staunch advocate for sexual, social and racial equality and actively supports several local community projects.
Vicky Holmes' research, uses coroner's inquests to peer behind closed doors, examines life in the Victorian working-class home. Her recent book, In Bed with the Victorians (Palgrave Macmillan, 2017), awarded the Scouloudi Historical Research Award, examines the life cycle of working-class marriage through examining the most essential of objects, the bed. Her forthcoming edited collection, The Working Class at Home, 1790-1940 (Palgrave Macmillan) brings together emerging scholars in the field of the study of home to provide a reappraisal of the material and emotional home, as well as documenting the experiences of home found beyond the working-class dwelling. Her current project focuses on the social, economic, and cultural history of the Victorian domestic dwelling lodger. Vicky, as well as having a background in museums and libraries, has also worked on a range of research projects prior to and after completing her PhD in 2012, particularly in the areas of charity and finance.
Rose Debenham
Mary Feerick is now a part-time postgraduate student at Sheffield University researching the effects of inflation on working class families in the 1970's. Her main source is Daily Mirror particularly its Shopping Clock feature. This tabloid paper which sold 5 million copies at the beginning of the 1970's was read by her own working-class family throughout the decade. She is a retired History teacher who worked full-time teaching from 1981-2017 in five different schools and colleges mostly in Bristol. Mary has organised sixth form conferences across the city to support local sixth formers. Since retiring as well as researching she has set up a very successful branch of the Historical Association in the city. Its aims include devising an inclusive and diverse programme which has increased her awareness of the barriers that still exist for female historians and the gaps in women's history.
Maria Georgouli Loupi is a PhD student at Goldsmiths, University of London. Their thesis working title is: "The Social Reproduction of the Greek Middle Class in the 20th century" and is using social reproduction theory to research domestic workers in late 20th century Greece and their role in the (re)production of the middle class – physical, social and cultural; the existence of paid and unpaid care workers in it; and the cultural representation of care work and the gendered division of labour. Maria studied an MRes in Economic & Social History at the University of Exeter and Economic Theory at the Athens University of Economics and Business. She is part of the Rethinking Economics and D-Econ networks, the International Association for Feminist Economics and a founding member of Critique Athens.  
Emily Rhodes
Tayo Obungiade