Steering Committee Biographies
Maggie Andrews is Professor of Cultural History at the University of Worcester. She has more than thirty years' experience of working in higher, further and adult education and a strong record of public engagement with archives, museums, the BBC and community groups. She writes, researches broadcasts and teaches on the history of women in twentieth century Britain, and how that history is portrayed in popular culture. She has been an active member of both the regional and national WHN for many years, is on the editorial board of Women's History Review, a National Teaching Fellow and author with Janis Lomas of A History of Women in 100 Objects (History Press 2018). An interest in the history of domesticity has led to the publication of The Acceptable Face of Feminism: the Women's Institute Movement 1915-1960, (Lawrence and Wishart 1997 and 2015) and Domesticating the Airwaves: Broadcasting, Domesticity and Femininity, (Continuum 2012 and a future publication with Bloomsbury on Evacuation and Women in the Second World War.  Her research on the Home Fronts of the First and Second World Wars includes the publication of The Home Front: Images, Myths and Forgotten Experiences (Palgrave Macmillan 2014) and roles as a CO-I for the AHRC funded Voices of War and Peace First World War Engagement Centre and as a historical consultant of the Radio 4 drama series Home Front.
Sian Edwards. I am a Lecturer in Modern British History at the University of Winchester, specialising in the social and cultural history of rural Britain in the period from 1918-1989, with a focus on youth and gender. Moving forward, I am becoming increasingly interested in the experiences of rural women and girls in the twentieth century and the distinctiveness of rural femininity in this period. My forthcoming book, Youth Movements, Citizenship and the English Countryside: Creating Good Citizens, 1930-1980 explores the centrality of the English countryside in constructions of good citizenship within mid-century youth organisations and highlights the way in which such understandings of citizenship were gendered in this period. This work has been developed from my PhD, which was awarded by the University of Sussex in 2014. It was during my time at Sussex that I developed my passion for women's history. Studying women's experiences challenged what I thought I knew about the past and encouraged me to think more critically about my position in the present. Because undergraduate study was such a transformative experience for me, I am passionate about foregrounding the history of women and girls in my teaching, and am dedicated to exploring new ways to engage my students in the field. Beyond my interest and enthusiasm, I have had significant experience in administrative and organisational roles in a number of research centres and networks, including as the administrator for the Centre for German Jewish Studies and as co-ordinator for Winchester's Centre for Gender Studies. I have been a member of the Women's History Network for about seven years and in this time have attended numerous WHN events, which I have found to be most enjoyable, stimulating and worthwhile. I would be delighted to be able to contribute to the Network in a more direct way and, as an early career researcher, a position on the Steering Committee would be an invaluable opportunity to develop my place within the field of Women's History.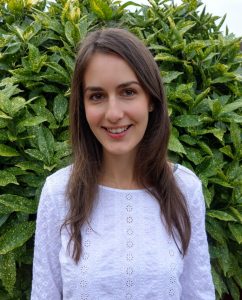 Beth Jenkins. I am a historian of modern Britain, with specific interests in the history of women and the professions. I received a PhD from Cardiff University in November 2016 for my AHRC-funded thesis titled 'Women's Professional Employment in Wales 1880-1939'. In 2016-2017 I worked as a lecturer in Modern British History at Cardiff University.
I am passionate about increasing fair access to higher education and public engagement with academic research. During my doctoral studies, I was a coordinator of an outreach project in the School of History, Archaeology and Religion and also worked as a Grants Officer for the Heritage Lottery Fund. I currently work for an education charity, The Brilliant Club, helping to deliver their Scholars Programme in the east of England. I am the Charity Representative on the WHN Steering Committee.
Penny Tinkler. I am a senior lecturer in Sociology at the University of Manchester where I teach on both the Sociology and History-Sociology programmes. In both my teaching and research activities I'm committed to raising the profile of girls' and women's history and promoting the importance of an historical sensibility in tackling contemporary issues. My research bridges sociology, history and gender studies and centres on two inter-related areas. First, C20th women's history, with particular reference to girlhood, consumption, visual culture, smoking and popular magazines. Key publications include: Smoke Signals: Women, Smoking and Visual Culture in Britain (Berg 2006); Constructing Girlhood: Popular magazines for girls growing up in England 1920-1950 (Taylor & Francis 1995). I'm currently working on a study of teenage girls growing up in Britain 1950-75. A key feature of this study, and other recent projects, is an exploration of how working with photos – as visual and material things that people produce, engage with and relate to in complex ways – can enrich understandings of identities, subjectivities, memory and the past. This relates to my second area of interest which is photo-methods, including photo-elicitation; this is the subject of my most recent book – Using Photographs in Social and Historical Research (Sage 2013).
Sumita Mukherjee. Sumita is Senior Lecturer in History at the University of Bristol. She has written widely on the history of South Asians in nineteenth and twentieth century Britain including her monograph Nationalism, Education and Migrant Identities: The England-Returned (Routledge, 2010). Sumita has lots of experience in public engagement with women and ethnic minority groups in Britain. Her new book on Indian Suffragettes: Female Identities and Transnational Networks is published with Oxford University Press in 2018. In this research, she has been focusing on the transnational networks of Indian women in the interwar period, building upon her interests in gender, migration and identity. Sumita is also a member of the editorial collective for the journal Gender & History.
Naomi Pullin. I am a historian of the early modern British Atlantic, with specific interests in the place of women within dissenting communities. I am currently adapting my PhD thesis (obtained from the University of Warwick in 2014) into a monograph titled: Female Friends and the early Quaker Community: Gender and Identity in the Atlantic Age, 1650-1750. It advances existing knowledge on the experiences and social interactions of Quaker women in England and the colonies between 1650 and 1750 by reconceptualising the relationship between female identity and domesticity. I am currently at the early stages of developing a new postdoctoral project on female enmity and conflict in the seventeenth-century British Atlantic.
I am currently working as a Teaching Fellow in Early Modern British History at the University of Warwick. In 2014-2015 I worked as a programme co-ordinator at the University of Oxford for the interdisciplinary research Centre Women in the Humanities (WiH), led by Dr Selina Todd and Dr Senia Paseta and co-ordinated the History Faculty's Centre for Gender, Identity and Subjectivity. I also acted as the Senior Editor for the Interdisciplinary Research Journal Exchanges: the Warwick Research Journal at the Institute of Advanced Study at the University of Warwick.
Zoe Thomas is a Lecturer in 19th century Britain and the Wider World at the University of Birmingham. She finished her AHRC-funded PhD in History at Royal Holloway, University of London in 2016. She published her first article on women's fin-de-siècle art studios in Women's History Review and her second article on historical pageants and women's history before second-wave feminism for Twentieth Century British History (which won the 2016 Duncan Tanner Prize). She is currently writing her first book Women Art Workers and the Arts and Crafts Movement, 1870-1939 which opens a window onto the public and private lives of the women who fashioned new professional roles as 'art workers' in the British Arts and Crafts movement, focusing in particular on the Women's Guild of Arts. Although now little-known, it was the most prestigious guild for women in the fine and applied arts in Edwardian Britain, established by textile designer May Morris. Zoe is also co-editing two edited collections. The first, titled Suffrage and the Arts, co-edited with Miranda Garrett, is forthcoming with Bloomsbury in 2018. The second, titled Precarious Professionals: Gender, Identity, and Social Change in Modern British History, is being co-edited with Heidi Egginton. She has received funding and fellowships from the Paul Mellon Centre, the John Ryland's Library, the Oxford Dictionary of National Biography, the Oxford Centre for Life-Writing, Wolfson College, Harvard University, Vassar College, the Huntington Library, and the Fran Trust Foundation.
Katharina Rowold is Senior Lecturer in Modern European History at the University of Roehampton. She previously held posts at London Metropolitan University, London Guildhall University and University College London. Her research focuses on women's and gender history, the history of childhood, and the history of medicine and science. She has published The Educated Woman: Minds, Bodies, and Women's Higher Education in Britain, Germany and Spain, 1865-1914 (Routledge, 2010), a comparative study of the ideas on female nature that informed debates on women's entry to higher education in the late nineteenth and early twentieth century. She has also edited Gender and Science: Late-Nineteenth-Century Debates on the Female Mind and Body (1996) and (with Lucy Bland), Reconsidering Women's History (2015). More recently, her research has focused on the history of motherhood and early infant care, on which she has published a number of articles. She is currently working on a book project that explores the history infant feeding in Britain from the 1860s to the 1970s in a series of case studies.
Lyndsey Jenkins is completing her doctorate, 'The Kenney Sisters, Women's Suffrage and Social Reform, 1890 – 1970' at Wolfson College, Oxford, where she was AHRC funded and based at the Oxford Centre for Life Writing. Her research interests centre around women's conceptions and usage of power and politics in the late nineteenth and early twentieth centuries, and how this relates to changing notions of gender and the self, and methodologically, she seeks to analyse this using women's lives and networks to illuminate broader themes in British social and political history. She was the 2017 recipient of the Caroline Spurgeon Award from the British Federation of Women Graduates, and was also awarded a Bryce Reed Studentship from the Faculty of History at the University of Oxford. Her 2015 publication, Lady Constance Lytton: Aristocrat, Suffragette, Martyr, was a Sunday Times Biography of the Year and shortlisted for the Slightly Foxed/Biographer's Club Best First Biography Prize. Her next research project will analyse Labour women MPs in the post-Second World War era, and she will also be making a study of Catherine Marshall's interwar international activism.
Kate Law is a feminist historian of the British Empire whose research focuses on women's activism in Southern Africa. Her first book, Gendering the Settler State: White Women, Race, Liberalism and Empire in Rhodesia, 1950-1980, was published in 2016. She spent four years working at the University of the Free State, South Africa, and would be keen to encourage more scholars from the region to consider publishing in WHR. She currently works at the University of Chichester as a Senior Lecturer in Modern History, but will be moving to the University of Nottingham in October to take up an Assistant Professorship/Nottingham Research Fellowship. At Nottingham, she will continue to research and write her new book which is tentatively entitled, Fighting Fertility: The British Anti-Apartheid Movement and Depo Provera, c.1980-1994.
Jane O'Neill Jane is a social historian with research interests spanning gender, sexualities and courtship in the modern period, and is particularly interested in oral history methodology and history 'from below'. Her ESRC-funded PhD 'Youth, sexuality and courtship in Scotland, 1945-80', was awarded by the University of Edinburgh in 2016, and uses personal testimony to examine the formation of young people's sexual ideas and identities and changing conceptions of social and sexual respectability in Scotland, questioning notions of 'sexual revolution'.  She is currently working as a Research Associate on the AHRC-funded project 'The Abortion Act (1967): a Biography'. This interdisciplinary study between History and Law traces the Act's changing interpretation and implementation in each of the countries of the UK across the 50 years it has now been in force, and will culminate in a book to be published by Cambridge University Press in 2019.
Susan Cohen was awarded her ​PhD  ​by the University of Southampton ​in ​20​05 for a thesis on  Eleanor Rathbone and her work for Refugees.   ​The monograph from this was published by Vallentine Mitchell in 2010.   She has written numerous books on social and nursing history for Shire, ​and has a new book out for ​Pen and Sword​. In 2015 she ​co-founded the Remembering Eleanor Rathbone group, which organised a range of events from talks to conferences and art displays, in London and Liverpool during 2016, to commemorate the 70th anniversary of Eleanor Rathbone's death in 1946. She undertook oral history interviews for the Holocaust Survivor Centre in London.  She is currently writing a history of nurses and nursing for Amberley.