Scotland has a fine history of women's struggle for recognition and respect. Identities such as Sophia Jex-Blake – in her 1860s campaign to enter university to study medicine is one of the most prominent. She is not alone, and today The Centre for Gender History at the University of Glasgow continues to ensure that women not only have a voice, but that women's voice – and indeed voices … are heard. The Centre for Gender History has a sharp focus on women's history through the prism of feminist research and writing, running an annual research seminar series to which all are invited. The seminars run on Monday afternoons (4pm, Room 209 in 2 University Gardens,), and are open to everyone.
The new (academic) year begins with creativity as the Centre welcomes Dr Sarah Moss, reader on the English and Creative Writing programme at the University of Warwick and author of five novels. On Monday 12 October 2015 the Centre has her talk on 'Writing fictional history and historical fiction: a novelist's view' (co-hosted with Creative Writing).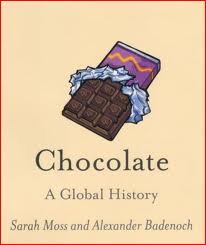 The following two weeks comprise celebration of two book publications: 'Militant Around the Clock? Left-wing youth politics, leisure and sexuality in post-dictatorship Greece, 1974-1981' by Dr Nikolaos Papadogiannis from St Andrews University (21 Oct 2015 – a Wednesday), co-hosted with the Southern Europe Research Network;  and Dr Natalya Vince's (University of Portsmouth) 'Our fighting sisters: nation, memory and gender in Algeria, 1954-2012' (26 October 2015), co-hosted with the School of Modern Languages and Cultures.
On 16 November 2015 a double seminar has Mary Jacobs and Catriona Macleod, two (current and former) PhD students at the University of Glasgow, present their work on 'Military manhood and the people during the English Revolution', and Widows & business families in Glasgow, 1740-1830′. Then on Monday 30 November Dr Mark Seymour (University of Otago) presents 'Against nature? The prosecution of same-sex sexual acts in late 19th century Italy'. The Scottish Centre for Crime and Justice Research cohosts.
http://www.crisismagazine.com/wp-content/uploads/2013/12/rainbow_window_cross.jpg
(accessed 4 October 2015)
Monday 18 January 2016 Dr Valerie Wright (University of Glasgow) presents her current research on 'Gendered play provision for children in high rise estates in post-war Glasgow', with Professor Jane Whittle (University of Exeter) visiting Glasgow (18 February 2016) presenting on 'What is "work"? A perspective from studying rural women in early modern England'. Then, Dr Vikki Turbine (University of Glasgow) enlightens on 'The role of "inherited/imagined" memories: Why do young women discuss Soviet pasts in contemporary Russia?' (29 February), and 2016 ends with a founding member of the Centre, Professor Julia Smith (University of Glasgow), her presentation's title being 'Gender and Authenticity in the Medieval Cult of Relics' (14 March).
https://www.google.co.uk/search?q=medieval+cult+of+relics&rls=com.microsoft:en-GB:IE-SearchBox&source=lnms&tbm=isch&sa=X&ved=0CAgQ_AUoAmoVChMIocrXv-CwyAIV55hyCh16AQ19&biw=1280&bih=899#imgrc=fa6GP01X2NNvFM%3A
(accessed 4 October 2015)
About the Centre: established in 2008, the Centre for Gender History brings together staff and students from different areas within the University of Glasgow and partners in other local institutions. Its research interests cover four main areas of research: family and marriage; feminism and social movements; personal testimonies and work. Since 2014 the Centre offers a Masters degree on Gender History, and it runs a postgraduate taught programme. It also supports a reading group run by postgraduate students, the Hufton Postgraduate Research Group. The major international journal Gender & History is edited from the Centre.
http://www.gla.ac.uk/schools/humanities/research/historyresearch/historyresearchcentres/centreforgenderhistory/news/
Andrea Hajek (c) October 2015