Reflections on the one-day workshop 'Do We Need Feminism? Gender inequality, violence and sexism in the present day'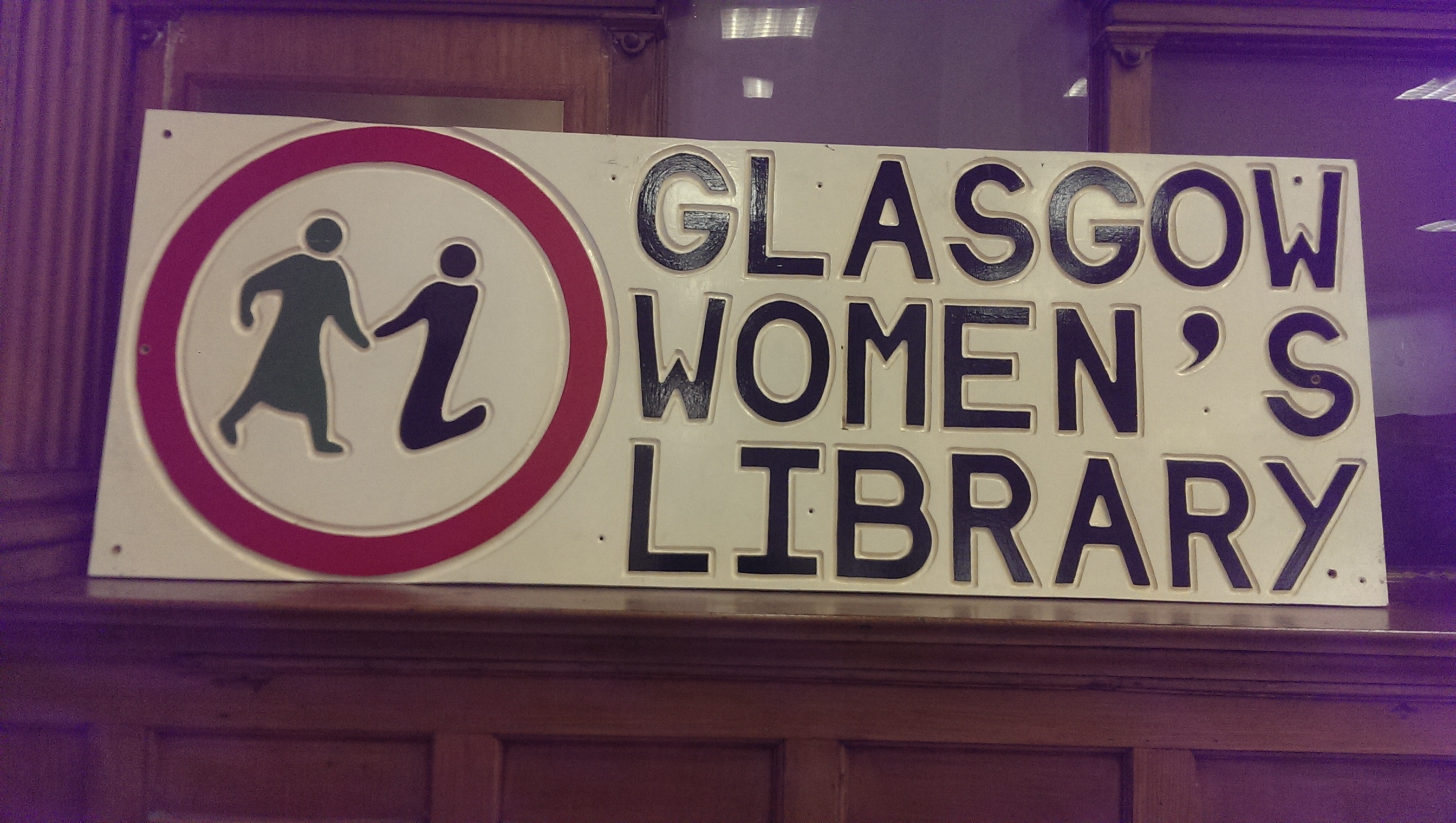 On a wet Monday morning on 1st June, around 60 women and men packed the Glasgow Women's Library's new premises for a fascinating series of talks and discussions exploring a wide range of feminist issues relating to both the past and the present day. As a venue, the Glasgow Women's Library was perfect as it was born from the history and achievements of the Women's Movement whilst looking forward with its new premises and exciting vision for the future. It was also great to have the conference away from a university setting particularly as it drew together so many from outside the academy.
When asked the question, 'Do we need feminism?' the answer from this audience was always going to be a resounding 'Yes'. So the aim of this workshop was more about reflecting on the different ways feminism has contributed to the expansion of women's rights, highlighting the many ways women experience social  inequality both in the past and the present, and the important work being done by women and for women in the city of Glasgow.
Following a warm welcome from our organiser Dr Andrea Hajek (University of Glasgow), Sue John from the Glasgow Women's Library and Dr Rosemary Elliot, Director of Glasgow University's Centre for Gender History, Professor Fiona Mackay (University of Edinburgh) delivered a keynote address entitled 'Transforming the face of politics? Women politicians and the feminist campaigns that got them there.' In light of the recent gains made by women in the House of Commons, Fiona discussed the value of positive discrimination to increase women's political representation by highlighting efficacy of all female short lists in getting women into the Commons. Whilst Fiona conceded that this sort of affirmative action was not a magic bullet, and gender parity in political representation will not automatically solve inequality between the sexes, she made the important point that striving for equal representation is one of many ways we might be able to achieve our goals. Responding to Fiona's paper was Dr Victoria Browne (Oxford Brooks) who drew on the work of Susan Faludi to challenge the linear narrative of feminist progress which masks the backlash that so often accompanies any feminist gains. Victoria helpfully likened continuing gender inequality to a cake – even if the ingredients that go into making the cake change, the result is the same.
From the Scottish Book Trust – www.scottishbooktrust.com
Although Victoria's comments could be disheartening, she made the case for celebrating even the smallest of victories as a way of not losing heart and staying engaged. Afterwards, Victoria and Fiona were joined by Louise MacKenzie and Judith Hunter from Glasgow City Council Equality Network, Kate Reid, Louise Sheridan and Valerie Wright, for a roundtable which lead to a surprisingly personal discussion about the challenges faced by women today – especially when trying to bring up children, and girls in particular, in a culture of intense sexualisation of women.
Following an exceptionally tasty lunch, we heard again from Dr Rosemary Elliot who presented a paper she wrote with another faculty member from Glasgow's Centre for Gender History, Dr Annmarie Hughes, entitled Language, the law and the question of consent: Historical perspectives on sexual violence in 20th century Scotland. Rosemary discussed how the language of sexual violence in the present day is frighteningly similar to the discourse surrounding child abuse in Scotland in the early 20th century. She demonstrated how victims were tacitly held responsible both for protecting themselves from harm and for the crimes committed against them. We then heard from Dr Andrea Thompson, another member of the Centre for Gender History, who responded to Rosemary's paper by discussing legislative changes surrounding rape within marriage, leading on to the second roundtable discussion of the day. This roundtable included Elaine McLaughlin from Hemat Gryffe Women's Aid and Kirsti Hay from the Glasgow Violence Against Women Partnership. The presence of women who do the hard work of supporting vulnerable women in our society reminded us of the fact that the work of gender history does not exist in a vacuum, and prompted an interesting discussion which emphasised the challenges of putting theory into practice.
Our final panel, moderated by Dr Vikki Turbine, for the day examined some of the problems facing our conceptions of who feminist activists are and who they work for. First up was Dr Akwugo Emejulu (University of Edinburgh), with a provocative paper entitled 'Whose feminism? Whose solidarity? Taking black feminism and women of colour seriously in feminist movements. Akwugo discussed the importance of taking an intersectional approach to feminism by explaining how Black and ethnic minority women are so frequently erased from the feminist narrative and yet so often find themselves at the sharp end of social policies, particularly – although not exclusively – austerity. Akwugo also noted that ethnic minority women are so rarely seen by society and by feminist activists as individuals, rather than simply as victims of various cultural pathologies.
The last paper came from Dr Sarah Browne, the author of The Women's Liberation Movement in Scotland (Manchester University Press, 2014);  'Looking back, moving forward: Legacies and lessons from the Women's Liberation Movement in Scotland'. Sarah sought to emphasise the hidden histories of feminism that have fallen out of the historical narrative, focused as it is on the notion of wave periodisation which neglects the women who were active in-between.
We closed the day on a hopeful note with a third and final roundtable which put the spotlight on the next generation. We heard from Sophie Kromholz and Halina Rifai, members of the Glasgow art collective TYCI, who discussed their activities as well as their broader reflections on what it means to be a feminist today. We also heard from Hannah Brown, Hannah Houston and Niamh McGeechan, members of the newly formed STAMP (Stamp Out Media Patriarchy) project, which aims to empower young people to challenge misogyny in the media. It was especially lovely to hear from Hannah (Houston) and Niamh, both of whom are about to start university and spoke eloquently about why feminism matters to their lives. They were both concerned they might cry when speaking in the roundtable, but neither did – although I don't know about anyone else.
Although we covered an impressive number of topics and discussions during the day, we couldn't hope to reach all the areas that feminism touches. With this in mind, Dr Andrea Hajek expressed the intention to follow this event up with a number of smaller workshops in the near future, which will consider some of the issues raised in greater depth and where the bond that was established with people from outside academia will hopefully be developed. The Centre for Gender History is keen on engaging with the wider public, and hopefully the collaboration with Glasgow Women's Library will also continue. Thank you to everyone who attended such a fantastic and enriching day.
Mary Jacobs (c) June 2015
Mary Jacobs is a PhD candidate at the University of Glasgow
WHN Blog thanks Andrea Hajek, PhD, British Academy Postdoctoral Fellow – School of Modern Languages and Cultures, University of Glasgow, Founding member of the Warwick Oral History Network, for ensuring that this blog/report was made available for publication.
http://www.gla.ac.uk/schools/mlc/staff/andreahajek/<https://mail.campus.g