In our latest blog, Saniya Lee Ghanoui gives us a fascinating glimpse into the epistolary relationship between Margaret Sanger and Elise Ottesen-Jensen.
In the early 1930s, American birth control reformer Margaret Sanger began corresponding with Swedish sex education leader Elise Ottesen-Jensen, founder, in 1933, of the Swedish Association for Sexuality Education (RFSU, Riksförbundent för sexuell upplysning). In this short post I highlight a single exchange between Sanger and Ottesen-Jensen that underscores how the pair drew upon one another for assistance with their respective efforts at liberalizing access to birth control and sex education. Fifteen years after the following exchange Sanger became the first president of the International Planned Parenthood Federation (IPPF) and in 1959, Ottesen-Jensen became the second. Examining their early relationship reveals the groundwork these two women created that turned into a global movement.
In 1937, Sanger wrote a lengthy letter to Ottesen-Jensen recounting the work her research bureau conducted on foam powder's use as a contraceptive, and how "it might prove an answer to the problem of the underprivileged women who cannot afford and are remote from medical assistance." Sanger offered Ottesen-Jensen sample cases of the foam powder in exchange for information on how the women in Sweden used and responded to it. Sanger wanted physicians to make vaginal examinations before and after a six-month period of foam powder use. She understood data was necessary to prove the effectiveness of contraceptives, but that it was also hard to obtain. In addition, Sanger told Ottesen-Jensen if she wanted more foam powder after distributing all the complimentary cases, she could secure more through the manufacturer for a price of $0.25 per pound and that shipments to Stockholm were possible.[1]
Months later, Ottesen-Jensen responded and requested Sanger's foam powder. Ottesen-Jensen assured Sanger that she would conduct the follow-up research, with the caveat that some women were "in the deep woods" of Lapland and it would not be feasible to have the follow-up procedure. Lapland, an area in northern Sweden then known for widespread poverty and its large Sami population, indigenous people to the region, was the focus of Ottesen-Jensen's work at the time. She had given numerous lectures to the poor women of the area and provided them with contraceptive pessaries.[2]
In her initial letter, Sanger also asked about a film that dealt with Ottesen-Jensen's sex instruction work in Lapland. Sanger wanted a copy of the film to take on her travels and to share Ottesen-Jensen's work. This seemingly simply request speaks to larger issues about the dissemination of sex education information and the exchange of material between Sanger and Ottesen-Jensen. At this point in her career, Sanger had already made a film, Birth Control, and was an established birth control advocate with different material at her disposal. Yet, she still wanted and felt it necessary to show others the activism and work that Ottesen-Jensen conducted in Sweden.
Ottesen-Jensen provided more details on the audience for the film, as she most often used the film for public meetings and lectures and in schools for children to tell "them how they were coming to the earth." The overall widespread acceptance that Ottesen-Jensen received in Sweden from her work contrasted th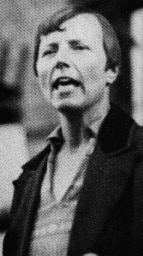 e struggles that Sanger experienced in the United States. Of course, Ottesen-Jensen had some pushback, but not to either the legal or social degree that Sanger did.
This exchange illustrates the growing collaboration between Sanger and Ottesen-Jensen. Sanger, already established with the Margaret Sanger Research Bureau and conducting laboratory work on the most efficient and cost-effective birth control practices, shared her knowledge with Ottesen-Jensen who, despite already running RFSU, lacked the scientific infrastructure to conduct similar research. Ottesen-Jensen required assistance with birth control; Sanger needed sex instruction expertise. As Sanger had, of course, spent years educating Americans and the global public on birth control, this communication is an example of Sanger's recognition that Ottesen-Jensen was at the cutting edge of sex instruction practices.
Ottesen-Jensen used the Lapland film for her own lectures and educational methods, but RFSU had not formally released the film to the public. Sanger's knowledge of the film was based on Ottesen-Jensen's international sex education reputation. Sanger wanted Ottesen-Jensen's film on Lapland to enhance her own sex education lectures. Even though RFSU was only four years old, Ottesen-Jensen had already become a major player in the movement, and had impressed Sanger.
I, of course, do not use only these two letters to make sweeping claims about the entirety of Sanger and Ottesen-Jensen's relationship, particularly since the two women had vastly different approaches to their shared goals. This early communication, however, hints at each activist's focus on their respective missions, Sanger emphasizing birth control and Ottesen-Jensen concentrating on sex education, and how they came to depend on one another as each grows more prominent in the global planned parenthood crusade.
[1] Margaret Sanger to Elise Ottesen-Jensen, May 19, 1937. Margaret Sanger Papers, Library of Congress, reel 20.
[2] Elise Ottesen-Jensen to the Birth Control Clinical Research Bureau, October 4, 1937. Margaret Sanger Papers, Library of Congress, reel 20.
Saniya Lee Ghanoui is a PhD Candidate in History at the University of Illinois at Urbana-Champaign. Her dissertation is a transnational cultural history that examines the development of sex education and its films in and between the United States and Sweden.