WHN Admin.
Part 2 of Setting the World on Fire provides a brief insight into Catherine's spiritual initiation, unfortunately the material which puts this into the context of the spiritual history of the time and the Catholic church has had to be omitted to meet word length provisions.
Shelley Emling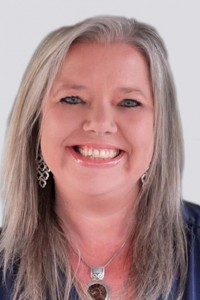 Chapter 2: A First Glimpse of Christ
While one of the most transformative eras in history, the Middle Ages were also fraught with danger… Historians estimate that 20 to 30 percent of children under seven died, although the actual figure is probably much higher. Children were particularly susceptible to smallpox, influenza, tuberculosis, whooping cough and other diseases. They also had to contend with a daily obstacle course of potential pitfalls. If having to dodge four-wheeled horse-drawn carts with no steering wasn't enough, children were also faced with open fires, uncovered wells and ditches and roaming farm animals. Life was challenging, and there was always something that needed doing. Children went to bed early, usually before sunset, and rose with the first light of day. Medieval parents were big believers in the biblical admonishment "Spare the rod and spoil the child." With so many dangers lurking about, a smack on the bottom or on the hands was seen as the most prudent form of childrearing. As soon as they could walk, children were expected to help their parents by doing simple chores such as fetching water from communal wells and chasing away birds from crop fields. Every child was assigned at least a few tasks in accordance with their ages. But, as noted, children also had time for play.
Little Catherine Benincasa was no different. She enjoyed a large circle of friends, both boys and girls, with whom she played games, but that never stopped her from lending a hand around the house. Her harmonious relationship with family and friends bore the imprint of her cheerful personality. She was kind, gentle and happy-go-lucky. While her father and brothers made and mixed dyes for coloring linen or woolen cloth in the cellar, she and her mother and sisters busied themselves in the big kitchen, no doubt surrounded by fumes arising from the dye vats. But then, in an instant, an extraordinary encounter punched a hole in the household's normality, and nothing would ever feel quite the same again.
This encounter was a mystical awakening that took place when Catherine was only six years old. The day had started out quite ordinary, with her mother asking Catherine and her brother Stefano to take something to Bonaventura, the sister who lived with her husband near the Porta di San Ansano, a fair distance away. Catherine adored Bonaventura and would have been elated by any excuse for a visit. No doubt Catherine and Stefano spent hours at their sister's house before heading back home again before nightfall. They walked as loose-limbed and carefree as ever, through the narrow streets and steep alleyways.
They followed the same route, passing by the duomo and the hospital of Santa Maria della Scala before nearing the stairway that led down to their own Fontebranda neighborhood on the west side of the city. For some reason, though, Catherine fell behind. And then, without warning, something or someone stopped the little girl dead in her tracks. Suddenly, she looked up toward the sky, for no apparent reason. Suspending all rational thought, she fixed her gaze on something no one else could see. She couldn't quite believe what was there: a vision of Christ on a throne, wearing a tiara and white papal robes and carrying a pastoral staff. It was the most beautiful sight. Jesus seemed to be staring straight at her. And he was smiling. Standing to his side were the Apostles Peter and Paul as well as John the Evangelist. Raymond of Capua wrote: "At the sight of all this the little girl remained rooted to the ground, gazing lovingly with unblinking eyes upon her Lord and Savior, who was revealing Himself to her in this way in order to captivate her love. Then, gazing straight at her with eyes full of majesty, and smiling most lovingly, He raised His right hand over her, made the sign of the cross of salvation like a priest, and graciously gave her His eternal benediction."…
After the vision, Catherine returned home, engulfed in sadness and berating herself for her inattentiveness, believing it was her neglect that had made Jesus disappear. One early account said this: "From this moment, she was always tormented from inside, fearful, conscientious, and afraid of falling into sin, as much as was possible for a girl of her age." She vowed to beat her body and mind into submission, the beginning of a lifelong regimen of strict self-discipline. Indeed, that flash of insight on that otherwise ordinary afternoon along the road had turned her world on its head. Catherine no longer felt like a little girl of six, but more like a woman with profound maturity. From that day forward, she concerned herself only with those things that pertained to God. Everything else was cast aside… "Inspired by her example, a number of other little girls of her own age gathered round her, eager to hear her talk about salvation and to imitate her as best they could," Raymond wrote. Her mystical life had begun…
Later, in her book The Dialogue, Catherine claimed that the ability to communicate with God and create Christian doctrine would not be possible without her mystical experiences. "The tongue cannot describe it, but the holy doctors have shown it well when, enlightened by this glorious light [grace], they explained Holy Scripture . . . the glorious Thomas Aquinas . . . gained his knowledge more from the study of prayer and the lifting up of his mind and the light of understanding than from human study," she wrote…
Catherine's awakening was that first vision, after which she exhibited a spiritual energy that made others surrender to her influence so that she was rarely without companions. And yet—like most young mystics—what the popular young girl really pined for was solitude. Again and again, she tried to slip away from her little flock and become like the desert hermits she'd heard so much about who lived alone in caves, with little food and almost no material goods, just outside Siena's walls…
Photo: Robin Joyce
Shelley Emling is a senior editor at The Huffington Post and her work has previously appeared in such outlets as The New York Times, Fortune, Slate, The Wall Street Journal, The Times, The Boston Globe, The Christian Science Monitor, and FoxNews.com. She covered Europe for six years for Cox Newspapers, a chain that includes The Atlanta Journal Constitution. She lives in Montclair, New Jersey.